2019 Hong Kong Lighting Fair, Pioneering the Market, MEAN WELL Launches Intelligent LED Power Supply
The 21st Hong Kong International Autumn Lighting Fair (October 27~30) has officially ended recently. This year theme and market trends have clearly shifted to diversified smart lighting and smart lighting applications. The world pioneer of standard power supply, MEAN WELL, unveiled a number of smart LED power supplies at Hong Kong Lighting Fair for the first time.

At 1st floor Hall of Aurora, MEAN WELL proudly demonstrated its brand enchantment via co-marketing program "Powered by MEAN WELL" (referred to as PBM). Currently, more than 30 well-known companies from around the world have joined. During the fair, visitors not only showed great interest but highly praised the idea of the program. Besides brand marketing, several new LED drivers are displayed. With the continuous new products launching, MEAN WELL is confident in fulfilling the promise of providing one-stop shopping service.New products included HVGC-1000 series for horticulture lighting, XLG series for outdoor lighting, LCM-BLE series for Indoor IoT, circular shape XBG series for high bay lighting.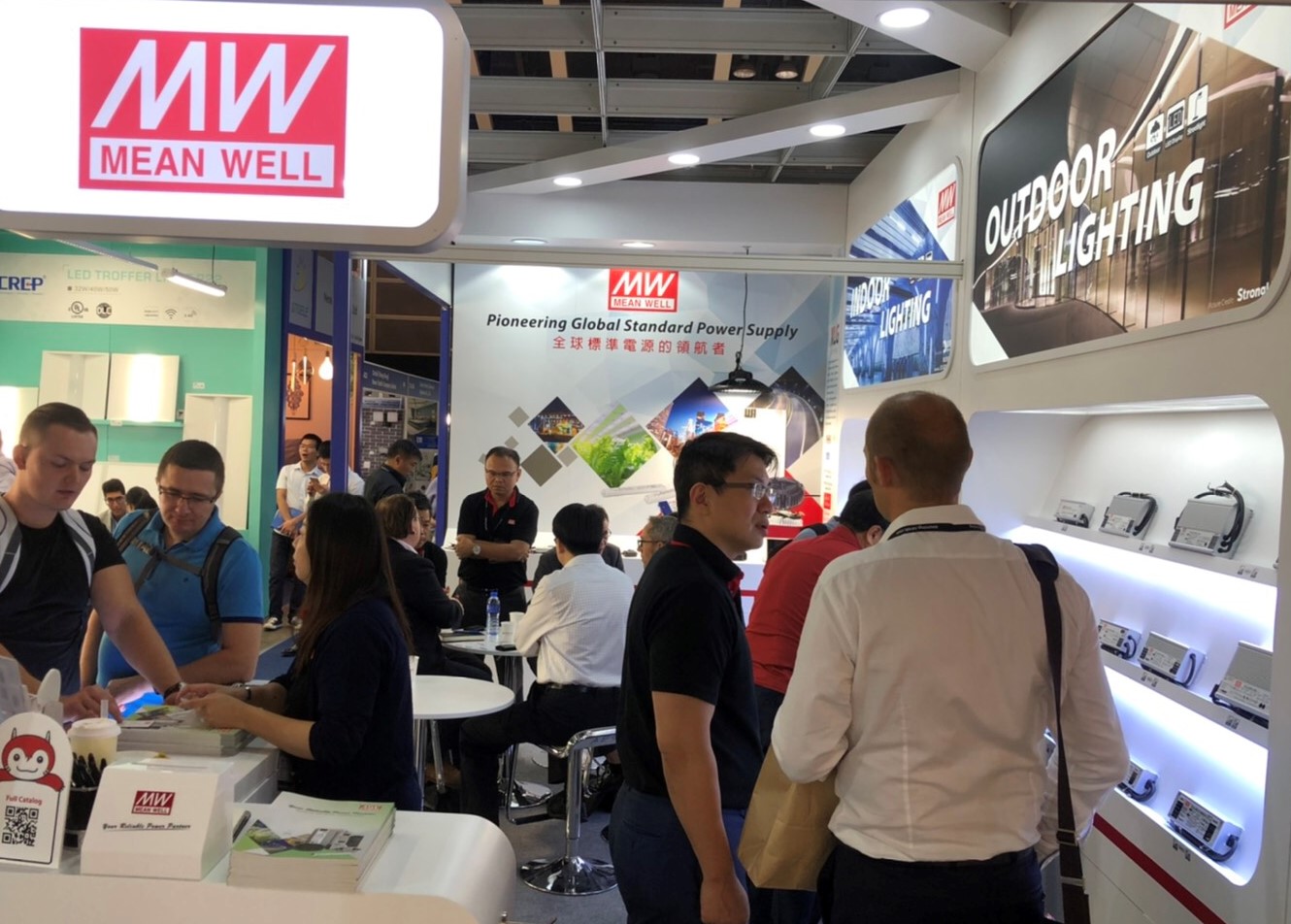 In addition, on the 5th floor, with wider space, the AE application area successfully captured visitors' attention via its real lighting fixtures demos, among which, the LCM-BLE is the most popular model due to its CASAMBI Bluetooth networking module. To get started, all you need to do is download an app, which you can use to set up any grouping/scenes, timer schedules, etc. Another highlight is the world first KNX multi-level output constant current LED power driver LCM-25/40/60KN series, featuring the multiple levels selectable by dip switch and the KNX interface to avoid using the complicated KNX-DALI gateway.LCM-KN provides the best LED lighting system in building automation. The linear family, SLD and LDC series go viral on the market due to not only its slim shape, but its flexibility for lighting design.