Choose MeanWell Products, Select Kulon Service
Meanwell Product Selection
Don't you know where to start for selecting appropriateMeanWell power supply? If the Mean well power supply you currently used is the best solution ?
As you know, Mean well hasmore than 9000 kind of models, we can provide quick and professional solution to support you get the most appropriate model, more details you canBrowse all our power products.
If you need sample or want purchase online, you can view on ouronline store.
Enclosed

DIN Rail

Open Frame

Specific Purpose

PV Power

Rack Power

Modular

LED Driver

LED Accessory

Adaptor

KNX

Charger

Din Rail

Module Type

On Board Type

PCB Type

Enclosed Type

Modified Sine Wave

True Sine Wave

Solar Inverter

Remote Controller

Mounting fittings

Protective fitting

Jointed fitting
Meanwell Switching power supply is widely used in many areas, every electronic products industry all may need it,and different application fields and their solutions are also different. Through 2,000 customer cases service, we summarize some common industry solutions and notes More solutions
HANGZHOU KULON ELECTRONICS CO., LTD,founded in 2007,is a company specializing in supplying Meanwell products, aiming to providing the most comprehensive Pre-sale and After-sale service for the products users.Participating in more than 2000 customer cases,Kulon can solve over 90% of your problems quickly.For more information about the company, Please Click...
Choose MeanWell Products, Select Kulon Solution&Service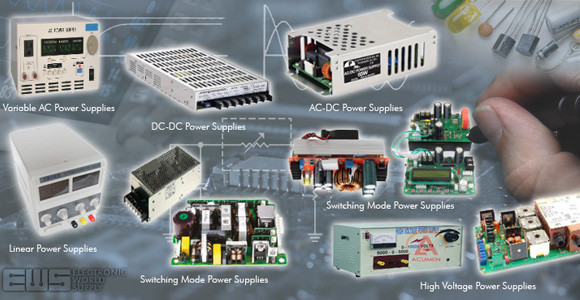 Our Services
We can provide not only the Meanwell standard models, but also the relevant accessories and extended products, also the customized service plan.
Leave us a message
No matter where you purchase the Meanwell products before, we all can provide service suggestions and opinions for installation and maintenance.
MPM-45/65/90 Series 45W/65W/90 AC/DC On Board Type Medical Grade Power Supply

> more details

IRM-90 Series 90W AC/DC Industrial PCB-Mount Green Power Module

> more details
Switching Power Adapter

What are the good switching power adapter manufacturers? How many switchingpower adapters are there? Current switching power adapters are all through the use ofmodern power technology to control the switch on and off time ratio, maintain astable output voltage of a switching power supply...

> More details
Notes on choosing a switching power supply?

a: To increase the reliability of the S.P.S., we suggest users choose a unit that has a rating of 30% more power than actual need. For example, if the system needs a 100W source, we suggest that users choose a S.P.S. with 130W of output power .or more. By doing this, you can effectively boost the reliability of the S.P.S. in your system...

> More details
How do we choose a power supply to charge a battery?

MEAN WELL has ESC, SC, PA, PB series for battery charger purpose (120~360W). If these series does not meet customers demands and they like to choose a power supply as a charger, we advice to pick up one which over load protection (OLP) mode is constant current limiting. The models in this mode provide constant current even when the protection circuit is triggered. The second choice is fold-back current limiting .or constant wattage model. In this model, when a battery is running low, the output current of the power supply...

> More details
Can MEANWELL power supply be used in the range of 45Hz ~ 440Hz? If YES, what will happen?

MEAN WELL power supply can be used within this frequency range. But if the frequency is too low, the efficiency will also be lower. For example, when a SP-200-24 is operated under 230VAC and rated load, if the frequency of AC input is 60 Hz, the efficiency is around 84%; however, if the frequency of AC input reduces to 50 Hz, the efficiency will be around 83.8%. If the frequency is too high, the power factor of the S.P.S. with PFC (power factor correction)function will...

> More details
If we need a 24V output power supply, but MEANWELL does not have this model, can we use two 12V power?

YES, basically you can do this to get the right output voltage, but be careful that the rated output current of the series system should be the rating of the minimum one in these series connected power supplies. Furthermore, we like you to parallel a diode at the output of power supply to prevent possible damage of internal capacitors...

> More details
If we need a 600W output, can we use two units of S-320 connected in parallel?

No, you can not do this connection because S-320 is not equipped with the parallel function. When two power suppliesare connected inparallel, the one with higher output voltage will share more loading and deliver more (even

> More details
When testing a dual output power supply, the 5V channel is correct, but the 12V channel is over th

There are some minimum-load requirements on MEAN WELL抯 multi-output power supplies, please refer to the specification first before connecting the load. When the load condition is 5V/4A, 12V/0A, the output voltage of the 12V channel will be around 12.8V that is overthe 6% of voltage deviation (12.72V) specified in the spec. sheet.If we add in the minimum load 0.2A to the 12V channel, the 12Vchannel will reduce to around 12.3V which is within the specification.

> More details
Quick Service & Solution For Full Meanwell Products
You can consult us for the MeanWell power supply price you require and we will contact you as soon as possible to provide you with all the power solutions.
Stay in touch